May 22nd, 2012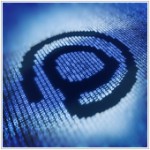 If you do a lot of emailing, you probably have to give the same response over and over again. Re-typing the same thing can get a bit tiring, not to mention take up precious time. The most common solution for this is to develop a standard response. Gmail has a feature - Canned Responses - that allows you to do just that.
Canned Responses are a form of template that you can use to quickly reply to common emails. This feature is useful if you find yourself short of time and having to give the same reply numerous times e.g., inquiries about service hours.
How to set up Canned Responses in Gmail To set up Canned Responses:
Open Gmail in your browser and click on the Gear image beside your picture in the black bar at the top of the window.
Select Labs. If you don't see Labs, select Mail Settings followed by Labs, located in the white bar at the top of the window that opens.
Scroll down to Canned Responses and select Enable. Navigate to the bottom of the page and select Save Changes. The page will refresh, and Canned Responses will be enabled.
Click Compose and enter a response in the text-body of the email. Don't hit send.
Locate Canned Responses below the Subject line. Select New Canned Response from the menu that drops down. Enter a name for the response.
To use the response you've just set up, click on 
Canned Responses
and select the response from the dropdown menu. Note: pick the response from under 
Insert
(in grey). To edit a response, simply follow steps four and five above, instead of selecting 
New canned response
, select the name of the response you'd like to edit from the 
Save
sub-header.
If you spend a lot of time answering the same email and would like to save a bit of time, Canned Responses are a good idea. Just be sure to be judicious in their use, if the email is in response to a serious situation, best not to use one. For more tips and tricks on Google's products, please contact us.

Published with permission from TechAdvisory.org.
Source.